Invest with SeedInvest in RedSwan CRE
Invest with SeedInvest – RedSwan CRE (www.redswan.io) is pleased to announce that this week our company has been cleared by the SEC to launch our crowdfunding offering of company stock to the general public. This is a significant step in our fundraising process and a clear testimony to the hard work our team has put in throughout the journey. We have two weeks to offer exclusive investment allocations.
Please see the following personal message from our Founder/CEO, Ed Nwokedi, for further explanation of our raise. RedSwan continues to lead the industry with over $2.5B in tokenized real estate. With your support, we can continue to grow.
I am pleased to share that RedSwan CRE has commenced an equity crowdfunding round on SeedInvest. Invest with SeedInvest
As you know, RedSwan CRE has been a passion of mine now for several years. So much so that I gave up everything in my previously successful career to devote 150% of my available time and sweat equity to building and making the concept of digital real estate a reality. We have achieved this goal and are currently on a path to monetize and grow RedSwan CRE to greater levels. Now it's time to step into the future of real estate with us and yield the benefits from being early in this exciting opportunity. I believe I am delivering an immediate opportunity to take advantage of blockchain technology in the commercial real estate/capital markets space and need your help in accomplishing this mission.
In 3.5 years and just a little over $1 million in seed funding, we've accomplished more than competing startups that have raised multiples more capital. To highlight our achievements to date:
● Tokenized equity capital stack backed by over $2 billion worth of commercial real estate;
● Completed full-service technology stack, which includes the Marketplace front end gateway and security token issuance rails;
● Established a FINRA approved Registered Investment Advisory firm;
● Closed first tokenized property deal in Houston in June 2021;
● Formed partnerships with world-class organizations such as Coinbase, Polymath, Templum, and Ernst & Young;
● Recently onboarded a new capital markets team to accelerate sales activity on the Marketplace;
● Closed two seed rounds totaling $1.3 million.
Given that we are at a key inflection point in our company's development, we are now fundraising in order to meet our aggressive growth strategy. Proceeds will go towards increased marketing and promotion, and enhancements to technology and user experience, business development, and operations.
We are extending an invitation for you to invest in our round at a discount to our pre-money valuation until Thursday, September 9th, 2021, and secure your spot in the round before our public launch to the entire SeedInvest community. In addition, anyone who invests in this discounted period will also be granted VIP status on our Marketplace and will receive early announcements of upcoming CRE investment opportunities before the general public.
We are partnering with SeedInvest, a leading equity crowdfunding platform for high-growth startups, to facilitate our equity raise. Please view our profile at https://www.seedinvest.com/redswan and make a reservation there. Feel free to email [email protected] if you have any issues creating your account and/or navigating the site.
We are excited about what lies ahead for RedSwan CRE and we hope you join this exciting journey with us. Invest with seedinvest now, don't get left behind!
Thank you for your continued support,
Ed Nwokedi
Founder & CEO, RedSwan CRE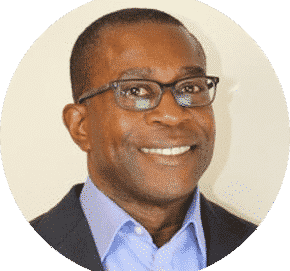 RedSwan is offering securities under Regulation CF and Rule 506(c) of Regulation D through SI Securities, LLC ("SI Securities"). The Company has filed a Form C with the Securities and Exchange Commission in connection with its offering, a copy of which may be obtained at https://www.seedinvest.com/redswan.
What is SeedInvest? SeedInvest is a leading equity crowdfunding platform that provides individual investors with access to vetted startup investment opportunities. SeedInvest has funded over 235 offerings and boasts a rapidly growing network of over 500,000 investors. SeedInvest has had over 55,000 startups initiate applications to raise capital since inception and has launched less than 2% of those applicants. Invest with seeinvest.